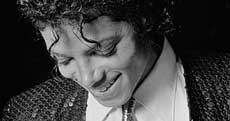 Michael....In His Own Words....On Video

An early interview done with Michael in the 80's after Thriller's success.

These videos show a young, joyful Michael.  You can't really hear the interviewer's questions and the sounds of the fountains drown out some of the answers, but this interview really gives you an idea of Michael's essence & his humbleness.

Amazing video series that really gives you a look into who Michael really was.  The show was titled "Michael Jackson's Private Home Movies," and originally appeared on Fox.

Food fight with John Landis

Ebony/Jet magazine interview, part 1

Ebony/Jet interview part 2

In an interview done with 60 minutes, Michael mentioned that most people don't really know him and if you wanted to get to know him, to listen to the song "Childhood", which he said was the most personal and autobiographical song he ever wrote.  Watch the video of "Childhood"
below
This is an amazing video (courtesy of KingD500 on You Tube) that features Michael really speaking from his heart.  Listen and get to know the real Michael.  Features footage from the Grammy Legend Award Speech (35th Annual Grammy Awards) 1993

Very Important Speech to listen to:

Michael's Oxford University Speech in March 2001

(Courtesy of begodsglow on YouTube)

Excellent speech about society today and the void we all feel.  Also wonderful insight about parents and children and our world today, as well as his own upbringing.  Very on-target thinking about love and forgiveness.

CLICK HERE for an amazing interview well worth listening to.  Michael speaks with Rev. Jesse Jackson during his 2005 child molestation trial.  Very eye-opening interview that really gives a glimpse into Michael's true person.
Go to page above and then scroll down to listen

Reflections On The Dance

Michael Joseph Jackson Remembered

1958-2009

A celebration of love, spirit, truth & faith. Celebrating his life, his legacy, and his humanity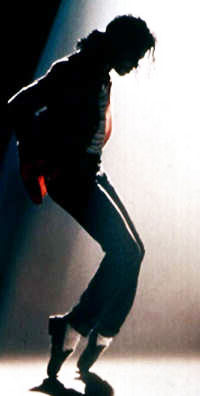 Clips of Michael Laughing

Video from AthenaPallas on You Tube

A video showing Michael as a Father

Michael laughing at someone imitating his moves

Video from MichaelJacksonsTube on YouTube

To read about what went on before this speech was given and about the phone call Michael made forgiving his father and telling him he loved him, read this article
Cute and funny MJ moments

Video by Etoile37 on YouTube

Michael speaks about creating his music in the "Dangerous" court case deposition 1994

Amazing to hear how he crafted his songs and to hear him singing and to hear his beat box....amazing!  Also gives a glimpse in to some of the crazy things Michael had to go through, and shows how he always handled himself like a gentleman and remained humble, kind and polite even under pressure.  I don't think we will ever see this degree of talent again in our lifetimes, it just flowed from him, nor will we see that level of talent combined with such a beautiful, kind and giving spirit & soul.  Michael was a rare gem.

Video uploaded by MJJDangerousfan on YouTube

An emotional moment on stage on the History World Tour in Seoul in 1996

Video by ramss70 on YouTube

Michael and Emanuel Lewis dancing

Video by butornic on YouTube

Rare Photos of Michael

Video by xRockxYourxWorldx on YouTube

More Rare Photos of Michael

Video by US5RichieGirly on YouTube

Photos of Michael with Emanuel Lewis at Disneyland

Video by US5RichieGirly on YouTube

Rare speech from Michael regarding his dealing with Sony and Tommy Mottola

Video uploaded by MJEurope on YouTube

Michael addressing his Black and White Magazine fans

Michael speaking out on racism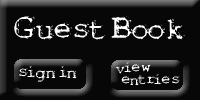 Michael as he truly was, just having fun