Memories of Michael Jackson by Mrs. Yoshiko Morita, wife of Mr. Akio Morita, a chairman of Sony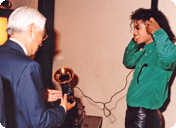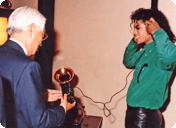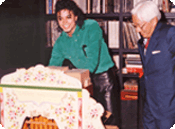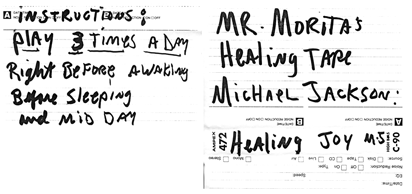 Reflections On The Dance

Michael Joseph Jackson Remembered

1958-2009

A celebration of love, spirit, truth & faith.  Celebrating his life, his legacy, and his humanity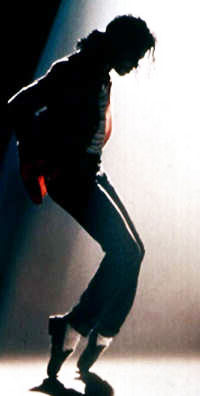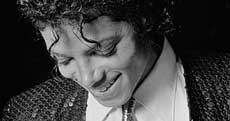 When most people think of Michael Jackson, they think of his hit songs "Billie Jean", "Thriller", "Beat It."  They think of the Moonwalk.  Some say that he was very talented, but know little else about him.  For some, the confusion that was cast by false allegations shrouds his legacy to the point where many do not see past his obvious talent.  For many, little else comes to mind because, simply put, the media did not show Michael Jackson as he truly was....a human being.  They did not focus on his myriad of accomplishments.

Faithful fans know a lot about Michael as a human being and all of his humanitarian works and his big heart.  It's why his fans have been so incredibly supportive and at times, defensive, about him.  There are entertainers, and then, there was Michael Jackson.  A man who used his gifts to help bring healing to a world so in need of healing.

Very few know about Michael Jackson, the healer.  Michael not only had a heart for giving and helping others, giving to charity, visiting sick and dying children, but he also felt very strongly about the power of prayer and of showing love and caring for people, and how healing that combination can be.

From the children whose operations he paid for, operations that saved their lives, to the care and love he showed to the sick and the dying, to the loving, healing tape that he made for Sony chairman Mr. Morita, to the daily phone calls he made to others who were sick and in need of encouragement.

Michael truly cared deeply about people, about humanity, about the human condition, and he cried in pain when he saw others hurting, as if it was his very own pain.

"With just a little love and a little caring, I have seen kids totally turn around.  Where you can't find any cancer at all anymore in their body.  I've done it a lot of times.  I'm not trying to say I'm Jesus Christ.  We should just give a little more attention to the power of love and caring and faith and prayer."

Michael Jackson in the Martin Bashir outtakes