Michael's Accomplishments & Charity

Michael Jackson's life was not short on accomplishments, talent or generosity.

Michael was a musical genius, an artist, a dancer.  He was also a humanitarian that made many contributions the world over and he was known all around the world by fans as well as by dignitaries.  All whom respected his work and what he tried to accomplish through his music and his reaching out to help others.  He was truly trying to heal the world.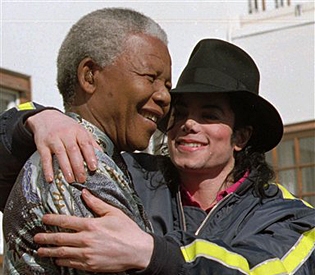 Michael and Nelson Mandela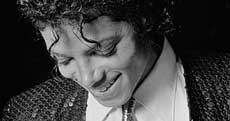 We have to heal our wounded world.  The chaos, despair, and senseless destruction we see today are a result of the alienation that people feel from each other and their environment.  Often this alienation has its roots in an emotionally deprived childhood.  Children have had their childhood stolen from them.  A child's mind needs the nourishment of mystery, magic, wonder and excitement.  I want my work to help people rediscover the child that's hiding in them.

By Michael Jackson from his book "Dancing the Dream, Poems and Reflections by Michael Jackson

     "And the dream we were conceived in will reveal a joyful face... and the world we once believed in will shine again in grace. Then why do we keep strangling life wound this Earth, crucify its soul. Though it's plain to see, this world is heavenly. We could be God's glow... Heal the world."

From Michael Jackson's "Heal The World."

"Heal the World" by Michael Jackson

off the "Dangerous" album

Reflections On The Dance

Michael Joseph Jackson Remembered

1958-2009

A celebration of love, spirit, truth & faith.  Celebrating his life, his legacy, and his humanity